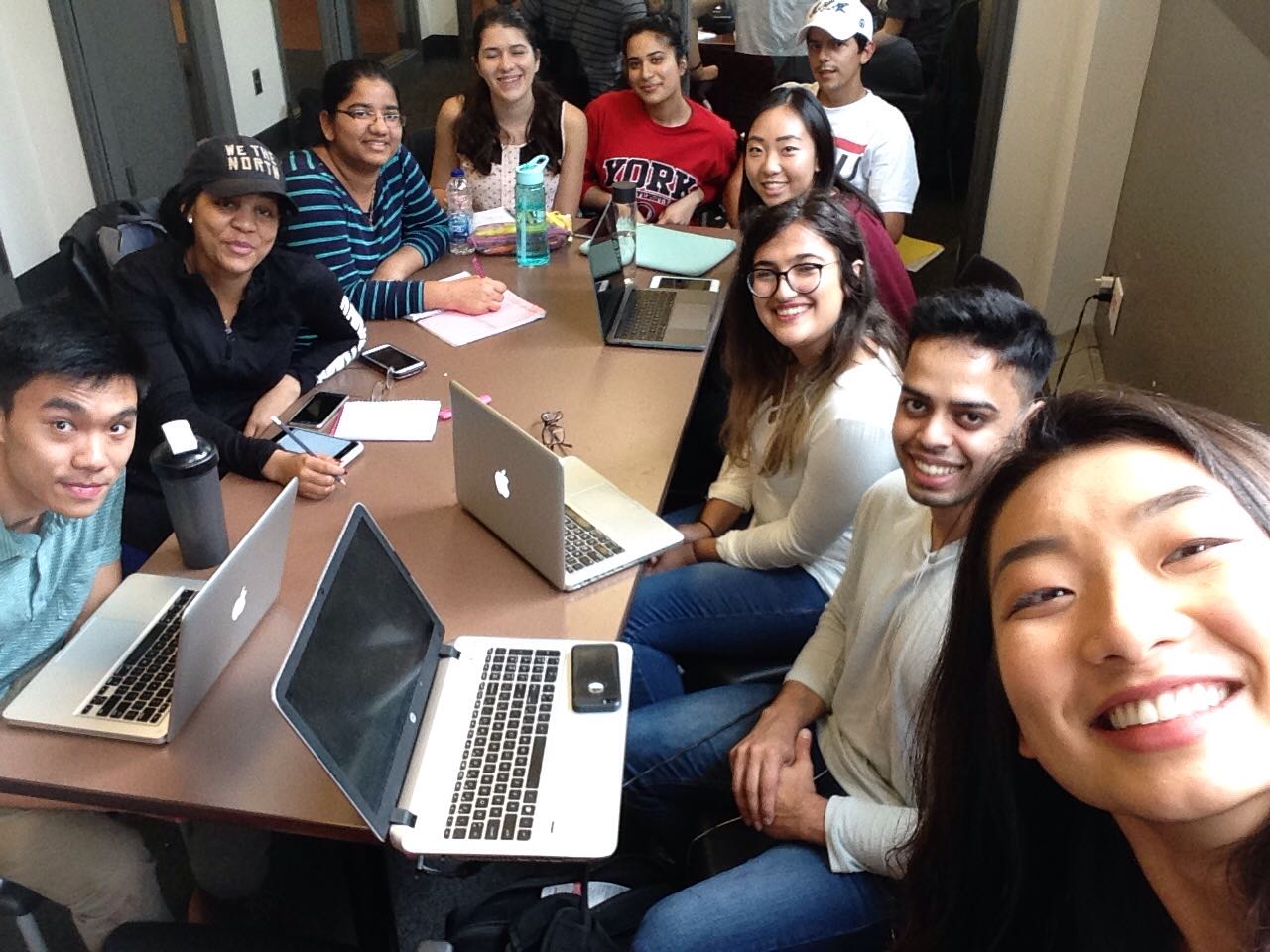 President: Urooj
Hi! I am a third year Psychology student. As being a President, my role is to ensure that we are working hard as a team and can reach out to a greater number of psychology students. After graduating from York, I want to get my masters done in counseling psychology. Building connections and creating a positive impact on the psychology community at York is my mission so do not hesitate to approach us.
Vice President: Abdul
Entering my final year in Psychology. My goal is to make this year the Best Year Ever for UPSA! Through Peer Mentoring, Peer Tutoring, Volunteering and Events, we plan on continuing to improve and expand into new avenues of success for psychology students. Hit me up if you have any questions or if you want to get involved. By next year, everyone will know UPSA.
Vice President: Cody
Hello!! My name is Cody and I am in my 4th year of my Honors Bachelor of Science Psychology degree. This year, I am the UPSA Vice President, and I work with a team of hard-working individuals in order to provide Psychology students a great tutoring and mentoring program. After I graduate, I plan on going into Counselling Psychology. On my spare time, I love to hangout with my UPSA family, and I also love to watch T.V shows like Game of Thrones.
General Secretary: Shakil
Tutoring Director: Vanessa
Hi, I'm Vanessa Cristini and I am in my third year of my Honors Bachelor of Arts degree. This year, I am the Peer Tutoring Coordinator for UPSA and I look forward to helping students reach their full potential through our tutoring program. My plans for the future are currently undecided but I hope I can make a difference in people's lives doing something that I love. On my spare time, I love to do yoga, bake and cheer on the city's beloved Maple Leafs.
Programming Director: Stephanie
I'm a third-year undergraduate student at York! I am very excited to be UPSA's Programming Director this year because this position relates very much to the career path I have chosen.  At UPSA, the programming committee and I are responsible to creating and organizing all the undergraduate psychology events. I hope to specialize in Industrial/Organizational Psychology which has a lot to do with applying scientific methods to investigate issues of individuals, businesses, and society.  If you have any event's you'd like UPSA to host, please do not hesitate to contact the team!
Marketing Coordinator: Lucy
I'm in my third year in the Specialized Honours Psychology program here at York! I'm especially interested in abnormal and forensic psychology. Some of my roles in UPSA include updating our social media, creating posters for our events, and answering all of your questions! In essence, I'm responsible for increasing awareness for our association so it benefits as many psychology students as possible.
Newsletter Director: Carla
My role includes photographing and summarizing events to develop captivating blog posts. We will also be creating academic blog posts (i.e about graduate school programs, research/lab positions, etc.) to facilitate student success and assist students in their professional avenues. I hope to see (and take pictures) of all your smiling faces at our events! 🙂
Membership Director: Elna
I am currently in my third year and I am enrolled in a double major consisting of Psychology & Human Rights. I'm hoping to go into Child Psychology. Ecstatic to be a part of UPSA this year as we have tons of revamping and exciting things coming up, watch this space. Discovering hidden food spot gems and vintage stores around Toronto is what I do best. Biblophilia is understatement seeing as how I own up 50 books in my room alone, all biographies and I am obsessed with the aesthetics on Pintrest house décor. Most likely in a gym or lounging on an IKEA couch somewhere.
Volunteer Coordinator: Gayatri
Finance Director: Assel
My future plans involve getting my master's in clinical psychology.